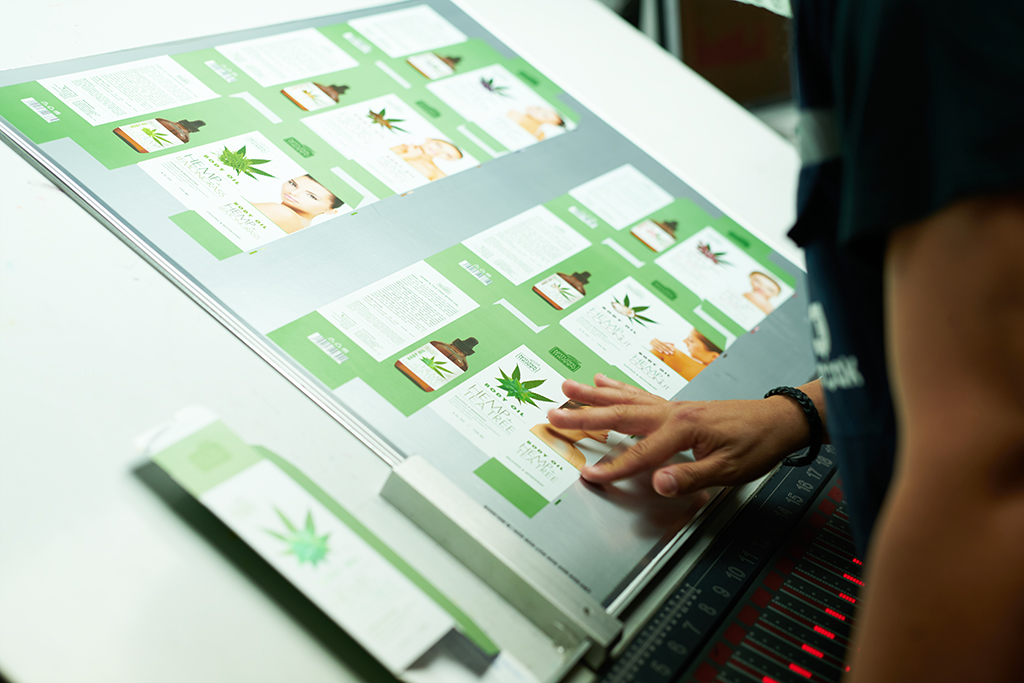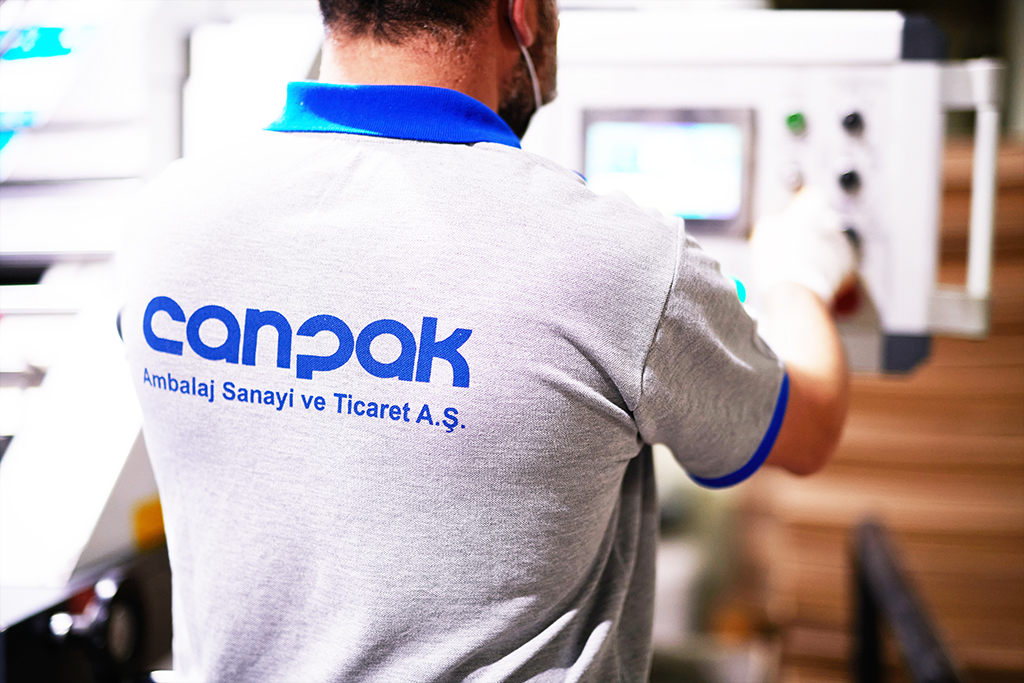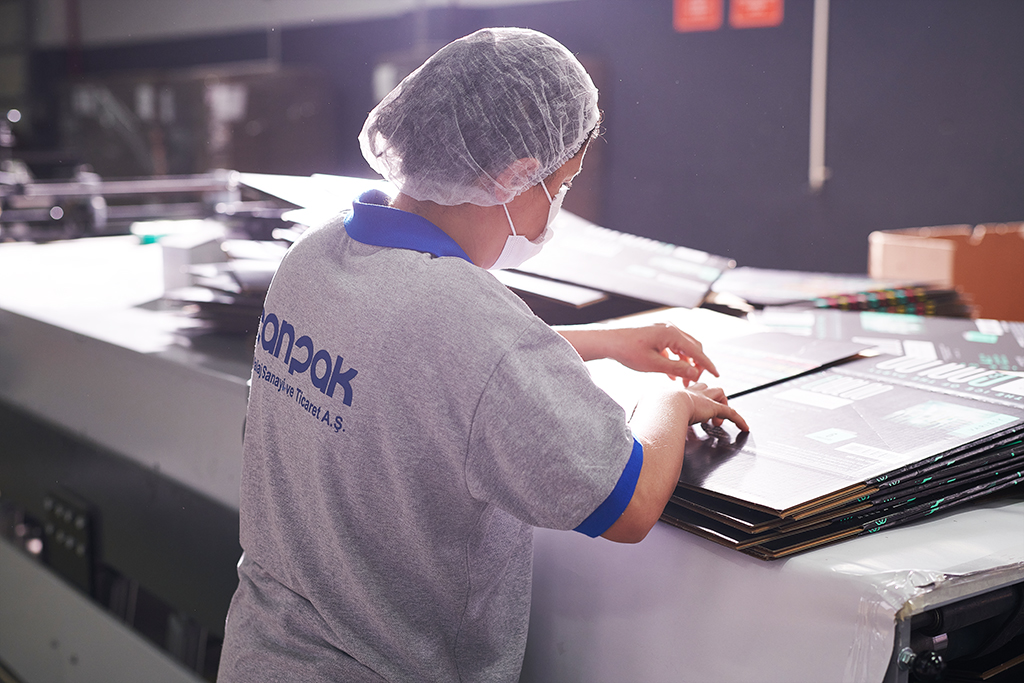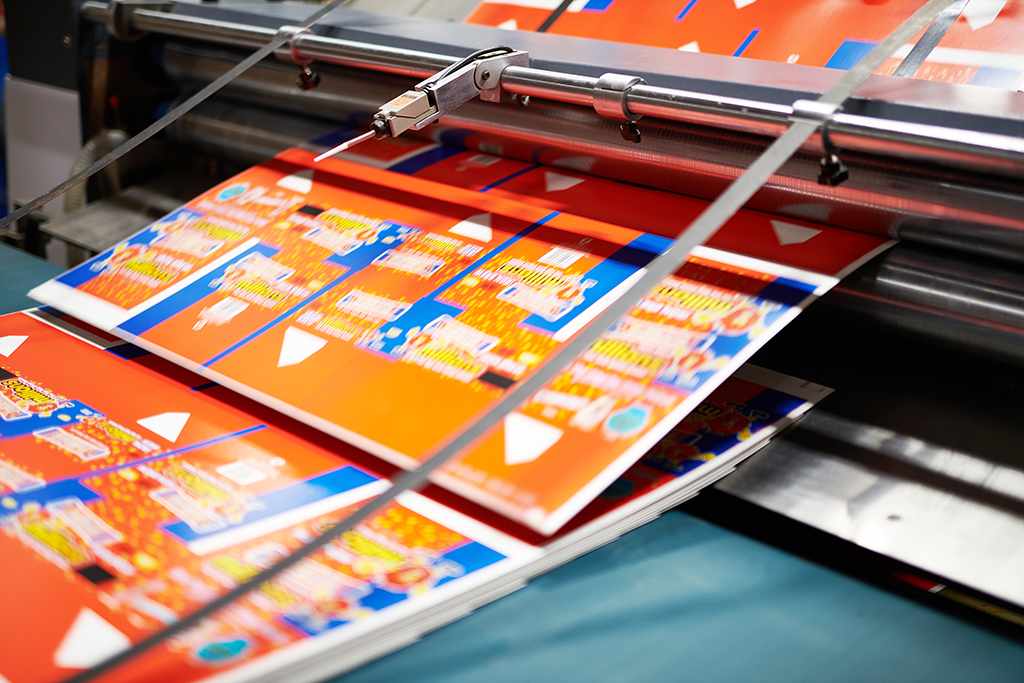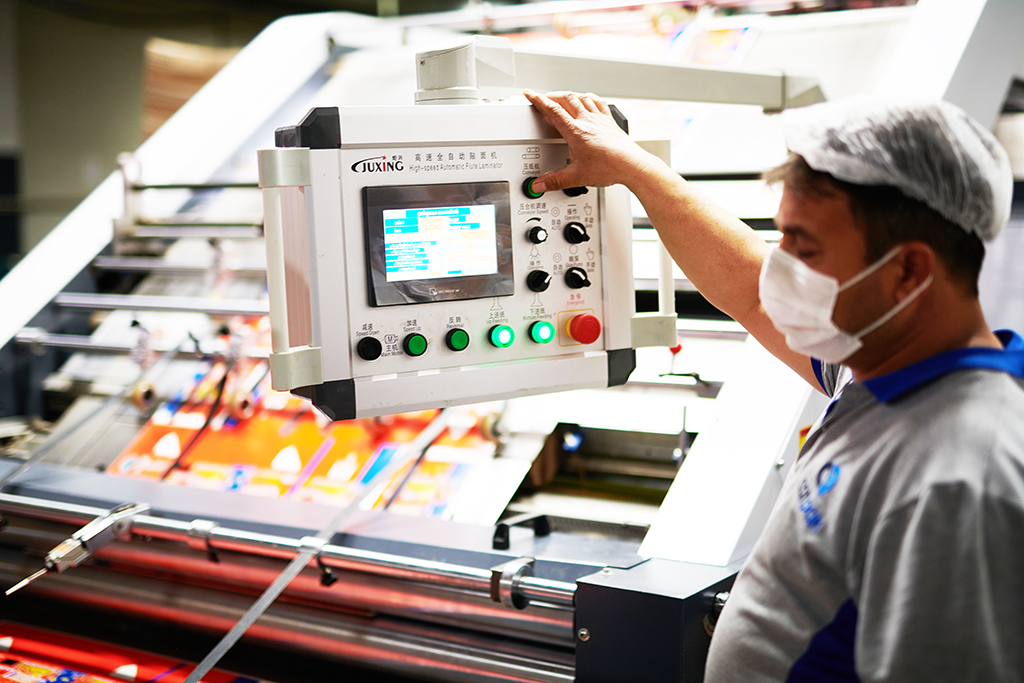 Lamination:
By making lamination to different options such as E flute, B flute, EB flute and CB flute, the strength of the box is increased and it is eased to carry and exhibit heavy and bulk boxes. Canpak Packaging, making production in a wide range, from single-walled corrugated boxes to double-walled corrugated boxes, serves to a lot of sectors such as white appliance boxes, home appliances boxes, and technological device boxes with its high trade volume.
Cutting and Folding:
Folding-gluing machines of Canpak Packaging enable us to fold cardboards and corrugated cartons in a wide spectrum, in a quick way, automatically. Folding, gluing machines of Canpak Packaging are modular and can be adopted according to the folding, gluing needs of our customers. With 6 cutting and 3 folding machines, we process a lot of different boxes in different tracts simultaneously and catch high production capacity. Canpak Packaging, combining science and technology with the design and dynamic team power, uses various applications according to the box type depending on the customer request such as tear tape or double-sided tape. It has the production power of very different variations crash lock bottom (snap locked) boxes to the 1-2-3 styled boxes, manually assembled boxes, used in e-commerce most frequently, to A-box type boxes, to the 4-point glued and 6-point glued boxes, preferred most by the patisseries and bakeries. Conical boxes and medicine type boxes can also be produced by Canpak.
Wire Stitch:
Wire stitch technologies, used for joining two-piece boxes to each other or joining one side of the box, are preferred especially in the large size boxes. Thanks to stitch machines, grouped as single head and double head, wire stitch can be provided depending on the customers' needs in Canpak Packaging.
Acetate Window:
Acetate window is used for offering window appearance of the packaged product to the customer. Having window in the box enables that the product is exhibited to the customer without losing the strength of the package. Besides, acetate window or OPP window enables that the products are easily found out by the customer and store personnel when arranging the shelves. We, as Canpak Packaging, offer you a lot of different window options for you to exhibit your products more easily and beautifully.
Packaging and Shipment:
We pack and ship our boxes in master boxes or stretched pallets, depending on certain amounts, according to the customer request, such that the products are not harmed, after they passed all quality control processes. Canpak Packaging, which reached to high trade volume with professional employees, who does their works lovingly, has a wide global sales network, with the contribution of FachPack and Eurasia Exhibitions, it participates in Europe and Istanbul, in addition to the intense sales network in the domestic market.