We produce boxes with very diverse design by printing on the cardboards which are widely used in the industry such as GD2 cardboard as well as American Bristol GC1 and Craft Back Paper CKB for specialized boxes. Folding Boxes are the boxes for products that are not very heavy and produced in our company with different applications such as foiling, embossing, UV printing on metalized opp or pet. We produce wide range of folding box products, such as whisky boxes, wine boxes, beverage multipack boxes, chocolate boxes, biscuit boxes, Turkish delight boxes, cosmetic boxes, and mask boxes. Having a wide sales network both in the country and abroad, Canpak Packaging manufactures offset printed cardboard boxes for different industries by processing quality material with its experienced stuff.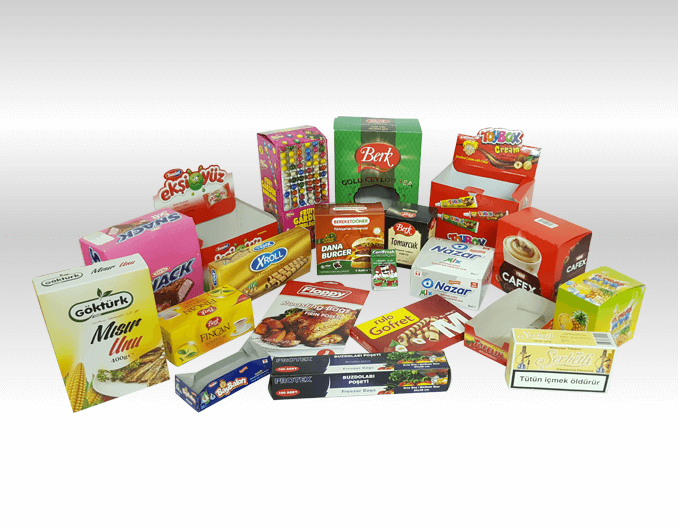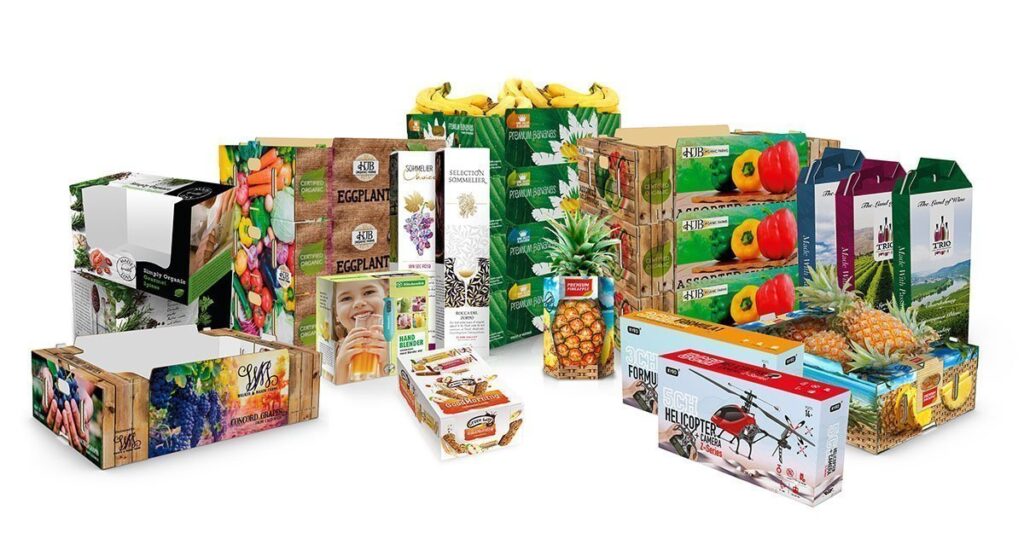 Folding Boxes are commonly used in lightweight box packaging to make your products stand out among competitors. Cardboard boxes are ideal materials for producing packaging in creative shapes due to their design flexibility. With their design and printing surface quality, cardboard boxes are unique solutions for creating eye-catching packaging and increasing your sales. In addition, you can attract attention to your packaging by adding embossing and plastic window to your cardboard boxes. As Canpak Packaging, we offer various cardboard packaging solutions for a wide range of industries, from chocolate and confectionery packaging to pharmaceutical packaging, with our unique experience in the box packaging industry. These include:
Various types of cardboard (duplex cardboard, chrome cardboard, Bristol, Kraftback, etc.)
Various cardboard grammages (200 g, 225 g, 280 g, 300 g, 320 g, 350 g, 400 g, etc.)
Various types of varnish and coating (dispersion varnish, matte varnish, UV varnish, soft touch varnish, etc.)
Various types of finishing (PVC window, embossing, hot foil stamping, selective UV application etc.)
Canpak Packaging can produce many box shapes such as four-point glued trays, six-point glued pastry boxes, conical boxes, bottom-locking boxes, etc., using various folding techniques.