We produce boxes with very diverse design by printing on the cardboards which are widely used in the industry such as GD2 cardboard as well as American Bristol GC1 and Craft Back Paper CKB for specialized boxes. Folding Boxes are the boxes for products that are not very heavy and produced in our company with different applications such as foiling, embossing, UV printing on metalized opp or pet. We produce wide range of folding box products, such as whisky boxes, wine boxes, beverage multipack boxes, chocolate boxes, biscuit boxes, Turkish delight boxes, cosmetic boxes, and mask boxes. Having a wide sales network both in the country and abroad, Canpak Packaging manufactures offset printed cardboard boxes for different industries by processing quality material with its experienced stuff.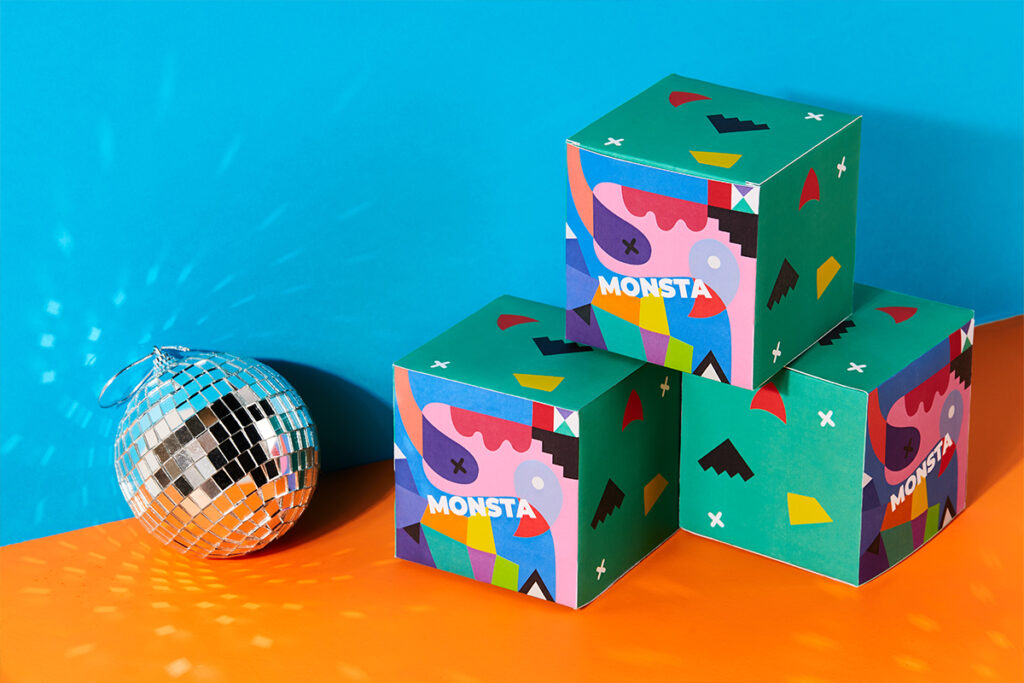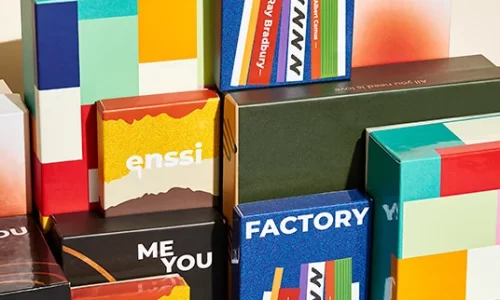 Folding Boxes are commonly used in lightweight box packaging to make your products stand out among competitors. Cardboard boxes are ideal materials for producing packaging in creative shapes due to their design flexibility. With their design and printing surface quality, cardboard boxes are unique solutions for creating eye-catching packaging and increasing your sales. In addition, you can attract attention to your packaging by adding embossing and plastic window to your cardboard boxes. As Canpak Packaging, we offer various cardboard packaging solutions for a wide range of industries, from chocolate and confectionery packaging to pharmaceutical packaging, with our unique experience in the box packaging industry. These include:
Various types of cardboard (duplex cardboard, chrome cardboard, Bristol, Kraftback, etc.)
Various cardboard grammages (200 g, 225 g, 280 g, 300 g, 320 g, 350 g, 400 g, etc.)
Various types of varnish and coating (dispersion varnish, matte varnish, UV varnish, soft touch varnish, etc.)
Various types of finishing (PVC window, embossing, hot foil stamping, selective UV application etc.)
Canpak Packaging can produce many box shapes such as four-point glued trays, six-point glued pastry boxes, conical boxes, bottom-locking boxes, etc., using various folding techniques.
Luxury Rigid Carton Boxes by Canpak Packaging
Elevate Your Brand with Unparalleled Luxury Packaging
At Canpak Packaging, we understand the essence of luxury. Our exquisite collection of Rigid Carton Boxes is meticulously designed to reflect the prestige and sophistication of your brand. Whether you specialize in jewelry, cosmetics, or fine liquor, our premium packaging solutions will undoubtedly leave a lasting impression.
Craftsmanship Beyond Compare
Every box we create is a masterpiece of craftsmanship. We combine traditional artistry with cutting-edge technology to produce rigid carton boxes that exude elegance and refinement. From the moment your customers lay eyes on your product, they'll know they're in for something truly exceptional.
Unboxing Excellence
The unboxing experience is a critical touchpoint for your brand. Our rigid carton boxes are not just containers; they're a prelude to an unforgettable moment. The tactile feel, the visual allure, and the audible satisfaction of opening our boxes will immerse your customers in a world of luxury and anticipation.
Customization Unlimited
We understand that your brand is unique, and your packaging should reflect that. Our customization options are limitless. Choose from a wide array of materials, finishes, embossing, debossing, foil stamping, and more to create a box that embodies your brand's identity and values.
Strength Meets Beauty
Our rigid carton boxes aren't just about aesthetics; they're engineered for strength and durability. Your precious products are safe and secure within, ensuring they reach your customers in pristine condition. It's the perfect fusion of beauty and practicality.
Versatile Excellence
From jewelry sets to perfume collections and fine liquor bottles, our rigid carton boxes are versatile enough to accommodate a wide range of luxury items. We adapt to your needs, ensuring your products are presented in the best possible light.
Sustainability at Heart
We care deeply about our planet. That's why our rigid carton boxes are crafted with eco-friendly materials and sustainable practices. You can showcase your commitment to the environment while delivering luxury to your customers.
Experience the Difference
The choice of packaging is a reflection of your brand's commitment to quality and excellence. At [Your Company Name], we invite you to experience the difference our luxury rigid carton boxes can make. Elevate your brand, delight your customers, and leave a lasting mark in the world of luxury packaging.